Nutrition
When it comes to nutrition we know it can be a challenge to stay on track. With the enormous amount of conflicting information it can be difficult to know if you are doing the right things! This is why at Raise the Bar we make nutrition a part of our program. We have a holistic nutritionist on staff who can design meal plans to help get you on track. Or if you are looking for a more convenient method we have partnered up with Cornerstone BBQ and Spice to bring you premade macro friendly meals.
Meet Kara! Co-owner of Raise the Bar SP and our resident holistic nutritionist. If you are looking for some guidance on how to get back on track then you definitely want to sit down with Kara. In your first meeting she will gather information about your current lifestyle, dietary needs or restrictions, goals, as well as health concerns to create a tailored meal plan. She believes in finding a balanced nutritional approach to create lasting change. With this plan that is exactly what you will get and be armed with all the tools to start your nutrition journey!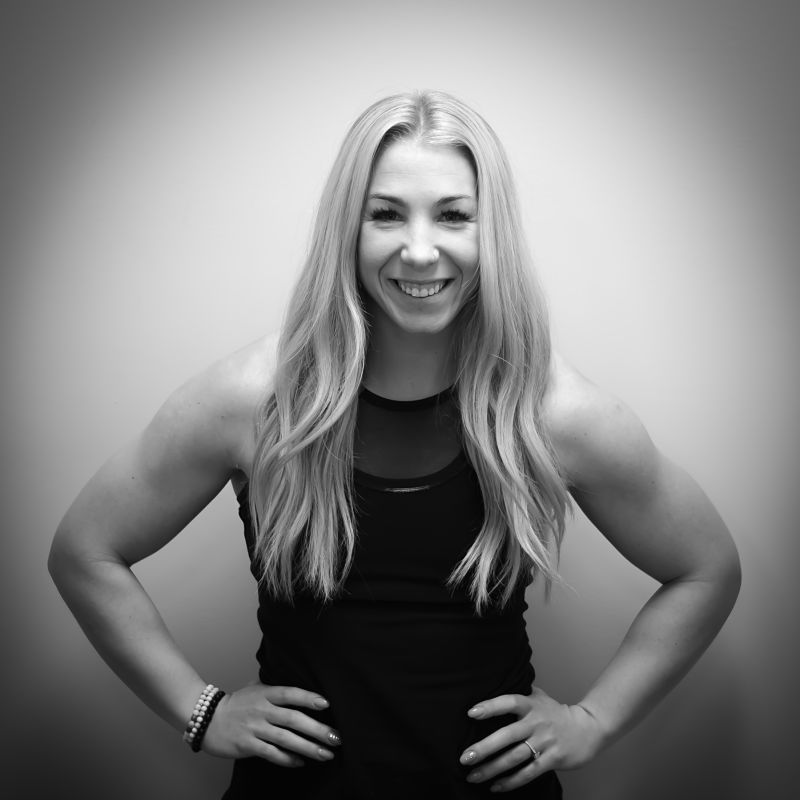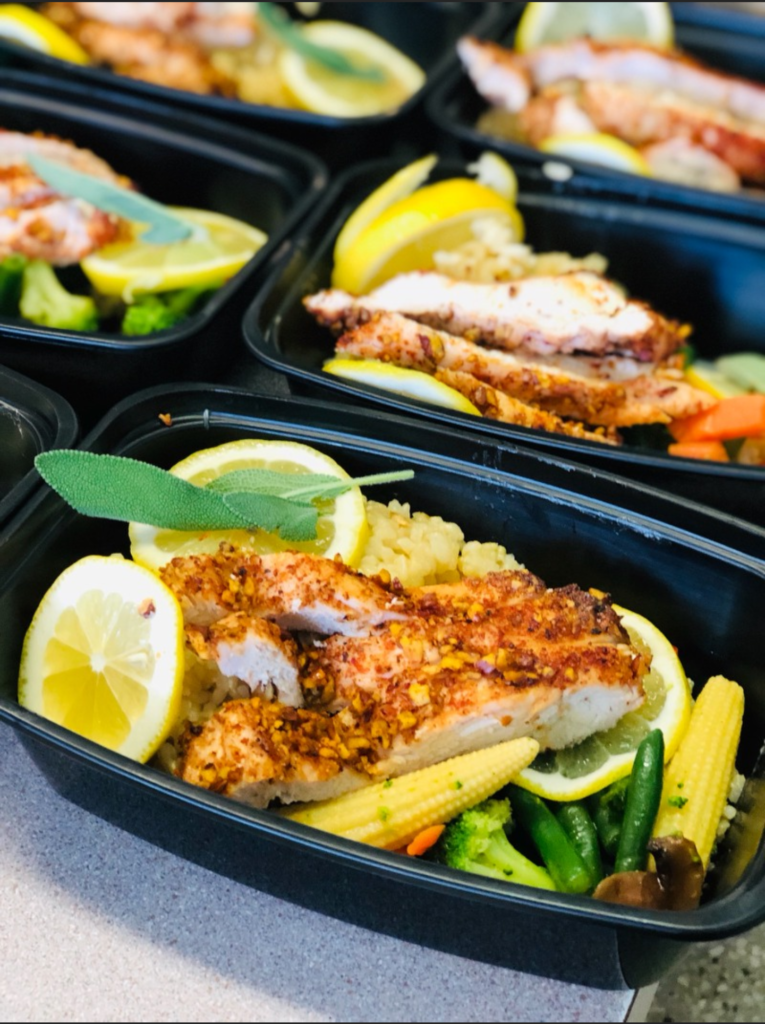 RTB Lifestyle Meals
This program is based on the idea that fresh and wholesome, nutritious food is seasonal. Never the same and made with a focus on healthy eating, tailored to YOUR diet. In your weekly, bi weekly or monthly program our team of Red Seal Chefs will design 4 different meals each week to fit the demands of nutritious eating. Meals come prepared to be perfect for lunch or dinner. As well we will be offering a delicious array of choices for breakfast items. Available for individual purchase to supplement your dietary plan. Calorie specific meals with balanced macros. We will cover all the bases so all you have to do is reheat, mix and eat! Never trust meal plans than repeat the same tired food and flavours. Chef prepared meals that cater to both your diet and taste-buds is what we offer. We do the work, you enjoy the food!