Change your habits for better
Welcome to Sherwood Parks premium personal training studio. A big change starts with a small step. Our expert coaches will create a special program following your goals and health and body needs. As a result you will be on your way to a healthier and stronger you both inside and out. Start it now.
1
2
3
4
$

70

Session

Private Sessions

Looking for one on one experience or have specific needs then privates are your best option. There are many other benefits of privates such as the following:

One on one attention
Flexible scheduling
Personalized Programming
Assist in setting realistic goals
A trainer will keep you accountable
They will challenge you and ensure proper form
$

$90

Session

Partner Sessions

Partner sessions are two people and one instructor. So grab your spouse, grab your friend and enjoy the benefits below:

Share the experience with someone but still enjoy a private feel
Flexible scheduling
Still enjoy a personalized program
Keep workouts fun and motivating
Partner sessions mean having an accountability partner
Two people to share the cost
$

$120

Session

Small Group Sessions

Small groups consist of 3-4 people and one instructor. Small groups are a blast and a fun way for friends to get a workout together.

Still enjoy individualized attention
Great team building activity
Can be a great activity for a family to do together
Keeps workouts fun for everyone
Keeps everyone accountable
Cost shared among group members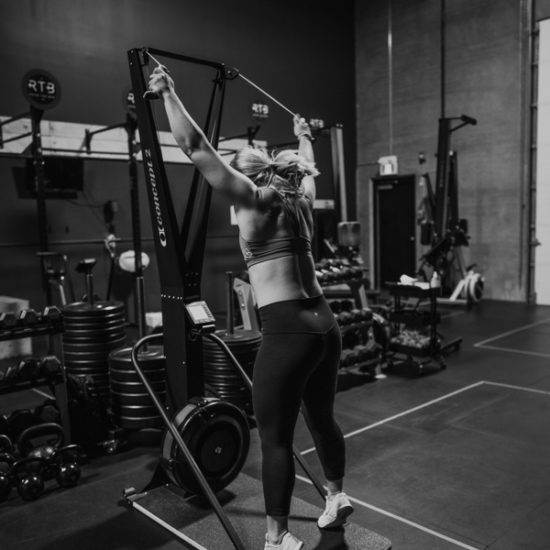 Kara Bell
People often ask me what I do. I build community and do fitness on the side. I am Co-Creator of @raisethebar_sp but truthfully, this beautiful space is just a platform for me to meet and impact the lives of people I wouldn't normally get to without a physical space. And vice versa. I am impacted and inspired by clients on the daily.
Don't get me wrong- I also love all things fitness and am ready to throwdown with whoever is willing!
I have been a personal trainer for 7 years. I originally thought I wanted to work with athletes, but realized really quickly it wasn't for me. I love working with real people. I love working with people who are ready to make a change!
Balance and honesty are incredibly important to me and I try to be transparent with my clients. I practice what I preach and I yes I eat junk food.
I don't believe there is a one step approach to living/training and I certainly don't think I know everything. I learn something new on the daily and hope you do too.
I love dogs, coffee, and @lululemon . I also love travelling, and recently my dirt bike.
I feel incredibly blessed to be able to do what I love everyday with an amazing community at RTB!
Joanna Kissick
Welcome!! I am the other co creator of Raise the Bar Sherwood Park! I feel so blessed to  be able to share my passion with the RTB community. Being a trainer allows me to build relationships with people who are looking to be the best versions of themselves. I get to share this journey with them and encourage and help them get there. I often tell people the best part of my job is when someone achieves something they previously thought impossible. A max lift, an exercise they previously couldn't do, reducing chronic pain or reaching a goal they've set!
My specialty is Pilates and I am a fully certified Stott Pilates Instructor. I also have a personal training certificate through Canfit Pro. I am a dog lover and coffee addict. Fitness is a huge part of who I am but I also enjoy outdoor activities like paddle boarding and mountain biking.
$

70

Session

Private Sessions

Looking for one on one experience or have specific needs then privates are your best option. There are many other benefits of privates such as the following:

One on one attention
Flexible scheduling
Personalized Programming
Assist in setting realistic goals
A trainer will keep you accountable
They will challenge you and ensure proper form
$

$90

Session

Partner Sessions

Partner sessions are two people and one instructor. So grab your spouse, grab your friend and enjoy the benefits below:

Share the experience with someone but still enjoy a private feel
Flexible scheduling
Still enjoy a personalized program
Keep workouts fun and motivating
Partner sessions mean having an accountability partner
Two people to share the cost
$

$120

Session

Small Group Sessions

Small groups consist of 3-4 people and one instructor. Small groups are a blast and a fun way for friends to get a workout together.

Still enjoy individualized attention
Great team building activity
Keeps workouts fun
Keeps everyone accountable
Cost shared among group members